May-June 2017 (Vol. 13, No. 3)

Breaking News: Free Mind-blowing Summer Reading!

This spring marks the three-year anniversary of the publication of my award-winning spiritual adventure novel, Snooze: A Story of Awakening.
Snooze tells the story of young Max Diver as he learns to harness the power of his dreams to transform reality.
Max's "Hero's Journey" traces a mind-bending loop from our world to the Otherworld of sleep—where deadly prehistoric creatures lie between Max and his endangered father—and back again.
In the words of Lance White, author of Tales of a Zany Mystic, Snooze is "a multi-dimensional, many-faceted gem of a read. From mysteries to metaphysics, entering the dream world, Bigfoot, high magic and daring feats of courage, this book has it all ... I highly recommend [Snooze] for all ages. It's an exciting journey within."
Over the past three years, Snooze has amassed loads of critical acclaim, winning the National Indie Excellence Award for New Age Fiction (2015), being chosen as a Readers' Favorite International Book Award Finalist in the Young Adult-Coming of Age category (2016), garnering an Honorable Mention in the Beach Book Festival Prize Competition in the General Fiction category (2014), and receiving almost exclusively 5-star reviews.
Author and freelance editor Ingrid Hall had this to say: "Snooze is without doubt one of the best coming-of-age, awakening books that I have ever read, and it had me entranced from the beginning to the end. Unlike a lot of books in the YA genre, which while perfectly enjoyable, are nonetheless superficial, Snooze takes the reader on a magical mystery tour of astral projection, lucid dreaming, out of body experiences, levitation, telepathy … the list goes on, and all of this is interwoven with themes of bullying, isolation, grief, friendship and characters ... you cannot fail to love ... It would be impossible to do justice to this wonderful book in just one review ... [S]uffice to say that I highly recommend it and love the notion that the Loch Ness Monster might really exist."
For more perspectives on this way-outside-the-box novel that might just succeed in popping open your third eye, check out:
Ascension, Enlightenment & Unity Consciousness in Snooze: A Story of Awakening

Snooze: Initiation, Totem Animals, Sacred Masculinity & Sound Healing
Exploring Human Potential through Lucid Dreams, Paranormal Abilities, Parallel Universes & ... Bigfoot
For the month of May, in celebration of Snooze's success, readers can download a complimentary Kindle/Mobi or ePub version of the book to enjoy this summer.
While there are no strings attached to this offer, if you opt to download Snooze, I ask that you consider one or more of the following as a healthy form of energy exchange:
Speaking of, readers with an irreverent sense of humor might be interested in a free excerpt from my latest book, The Angel's Dictionary: A Spirited Glossary for the Little Devil in You.
Those in need of healing and/or personal transformation might get a lot out of my monthly Worldwide Potentiation Ceremony.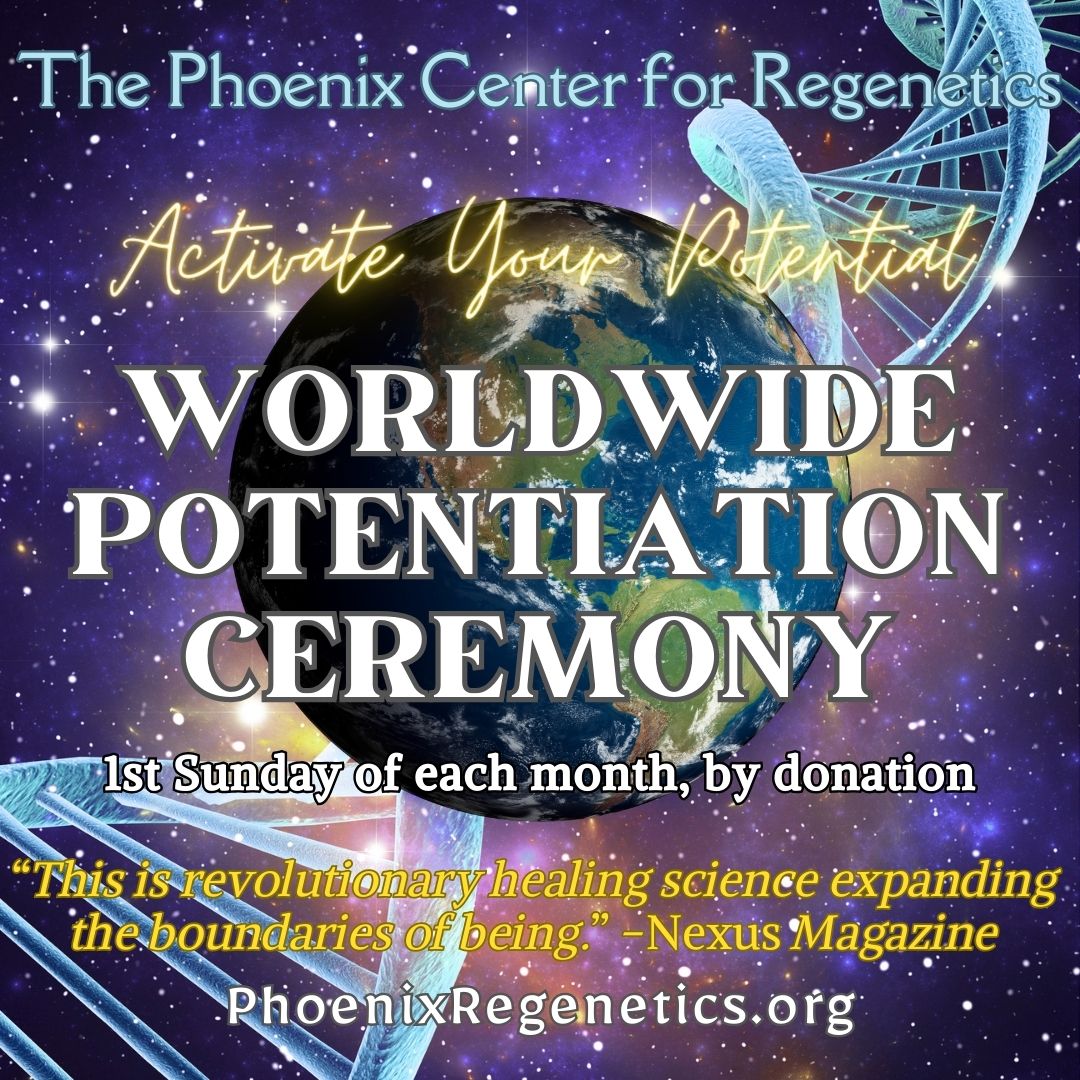 And now for the moment you've been waiting for ... Sign up below to receive your ebook of Snooze. This offer expires May 31, 2017.
Happy summertime reading—and sweet dreams!
1. "How Soil Microbes & Intercellular Communication Affect Human Health" by Dr. Joseph Mercola

2. "Recently Declassified Document Suggests Thousands of People May Have Superhuman Powers" by Christina Sarich

3. "Good Medicine: Do as Much Nothing as Possible" by Sayer Ji

4. "Walking Dramatically Boosts Blood Flow to the Brain, Boosting Cognitive Function" by S.D. Wells

5. "Creating from the Center" by Jon Rappoport

Featured Videos ... Brendan Murphy: The Grand Illusion, DNA Activation, & More & DNA Potentiation testimonial by Aimee Devlin, co-founder of Global Freedom Movement
1. How Soil Microbes & Intercellular Communication Affect Human Health

Dr. Joseph Mercola

Your health is in large part determined by the health of the soil in which your food is grown. In the interview below, Dr. Zach Bush delves into the many reasons why this is so.

Bush, who is triple board-certified in internal medicine, endocrinology and metabolism, and hospice and palliative care has done some fascinating and innovative research in this area and is one of the brightest physicians I have ever met.

He began his career as a conventional cancer researcher funded by the National Institutes of Health (NIH).

When his funding dried up following the 2008-2010 recession, Bush transitioned into nutrition, eventually coming to understand how chronic inflammation and loss of intercellular communication is at the core of all disease, and why so many of our foods have lost their medicinal value.

His science team's work has contributed to the new science of micro-RNA, the result of all that "junk" DNA in your body (accounting for more than 90 percent of the DNA sequences in your genome).

As it turns out, this "junk" DNA and the resulting micro-RNA play an absolutely crucial role in regulating the 25,000 genes that actually make the proteins that build your body. The micro-RNA function as "on/off" switches for the genes. Depending on the micro-RNA input, a single gene can code for any of more than 200 protein products.

What's more, 30 percent of the micro-RNA switches that regulate genes' production of proteins do not have a human source—they're from the bacteria and fungi obtained from your food and environment. Truly, this interview is one you will not want to miss! So, sit back, have a listen and prepare to be blown away.

The Road from Cancer Research to Nutrition

During his endocrinology and metabolism fellowship, Bush was managing diabetes, autoimmune disorders, metabolic disorders and infertility in his clinic; in his research role at the University of Virginia, he focused on cellular biology research, looking at novel mechanisms by which cancer cells can kill themselves.

It's a commonly held view that cancer involves a battle between your immune system and the cancer cells; however, Bush's research demonstrated the critical role of cancer-cell suicide in the body's management of cancer.

The redox (reduction and oxidation) communication molecules are the foundation of this important response system.

As long as there's sufficient cell-to-cell communication, the cancer cells should recognize that they're damaged beyond the point of repair and commit suicide, a process called apoptosis, or programmed cell death.

So why does that process fail in so many people? And beyond cancer, why are so many people struggling with so many chronic illnesses?
We were seeing this explosion of type 2 diabetes, obesity, metabolic collapse, cardiovascular disease and, of course, cancer … It ended up being patients that [changed] my 17 years of intense academic training in cellular biology. I started thinking … there's got to be a better mechanism by which to [treat] this …

[In] clinic … I was using more and more pharmaceutical drugs to tackle [diabetes]. [But] it doesn't take long to realize there are huge downsides to the pharmaceutical approach. There are huge limitations to efficacy. There's enormous toxicity …

[P]atients were looking great on paper—blood sugars would come down—but they were getting worse clinically. More edema, more weight gain, more fatigue, more depression. Every ounce of insulin I put them on was more disease. It was this Catch-22 situation.

It was my patients that started to help me out of that box that was … starting to get me very depressed. It was really these root-cause questions my patients were asking that I felt incredibly unequipped to answer …

Ultimately, they had an intuitive knowledge that … food must have something to do with it. I kept sending them to the diabetes educators who would teach them a low-carb diet. It turns out that type 2 diabetes is not caused by carbohydrates.
Disease Is Loss of Cell-to-cell Communication

Bush realized something was terribly wrong with the dietary recommendations his patients were receiving when they kept getting worse despite being fully compliant with the diet.

One of the first tip-offs that something was wrong with the patient education system was when he realized that hotdogs were listed as an acceptable staple diabetic food in the nutrition material they were receiving from the dietitians at the university.
I had these patients that were eating, [for] breakfast, lunch and dinner, hotdogs with no buns. They thought they were now on a healthy diet because they were eating no carbs. This was the first red flag … That hotdogs are even on anybody's list of nutritious foods is somewhat dumbfounding.

That it could somehow be interpreted as the only food they should be eating was truly amazing. Those were some of the foundational cracks. But I felt profoundly unprepared to start to enter into that diet or nutrition conversation because I had no training in it …

Our [medical] education is so slanted away from lifestyle and … toward pharmaceutical management of chronic disease. Then, really, the blinders came off.
In a nutshell, Bush discovered that the process occurring in necrotic tissue, such as that of a diabetic ulcer, behaved almost identically to cancer cells viewed under a microscope.
I said, "My gosh. There's no such thing as diabetic ulcers. There's no such thing as cancer. There's no such thing as disease. There's only a loss of cell-cell communication … There's only a loss and isolation … that leads to this broken state" … That was a huge transformational moment.
The truth Bush discovered can be likened to the analogy of light and dark—you cannot have both in the same place. If you shine a light in the darkness, darkness disappears. Health is like the light, and if you have health, you're just not going to be sick.

The Chemoprotective Intelligence in Soil

Bush left academia in 2010 to enter the world of nutrition. He opened a plant-based nutrition clinic to reach out to one of the poorest counties in Virginia, figuring if he could make a difference here, the same principles could be applied anywhere.
I was just pounding my patients with the best nutrients I could find in the garden and helping them learn how to grow food. Frustratingly, there was a good 40, 50 percent of them that weren't responding in the right direction.

There was this amazing miracle happening to the 40 percent of them where conditions of decades were just melting away under the force of nutrition. But then there was this huge percentage that no matter how much nutrition we tried to bring to the plate, they were getting worse, not better.

He began questioning the science on nutrients' impact on mitochondrial metabolism. Then, a colleague named William Vitalis brought in a 90-page white paper on soil science, which led to another breakthrough in thinking.
Around page 40, there's this big picture of a molecule sitting there that stopped me in my tracks … The blinders came down for a moment and I said, "That looks a lot like the chemotherapy I used to be making. What is that doing in soil?" That was the moment we started turning our attention to the possibility that there was intelligence in the soil.
One factor contributing to our rising cancer burden is the fact we've been using industrial farming practices for close to a century—practices that decimate the soil by disturbing and killing the microbes therein. We've essentially undermined public health from the roots up. If you don't have healthy soil, you can't grow healthy foods because the necessary micronutrients aren't there. As a result, even if you think you're eating some of the healthiest foods available, you're going to be deficient in micronutrients.

As noted by Bush, plant health correlates to and parallels human health. One of the very first things that happens when a plant is lacking in nutrients is that it will be attacked by pests. The same phenomenon occurs in your body. Conventional farming addresses this problem with chemical pesticides. In humans, we address it with antibiotics. However, both lead to resistance, and the more drug-resistant these microbes get, the worse the disease gets.

How Glyphosate Has Decimated the Medicinal Value of Food

In 1976, glyphosate was introduced. This is the active ingredient in a vast majority of weed killers on the market today, including Roundup. However, this chemical does not selectively kill weeds. Any plant sprayed with this chemical will die—which is why Monsanto and other pesticide producers came up with the idea of creating herbicide-resistant plants through genetic engineering.
It's worthwhile noting why it kills plants. Glyphosate blocks an enzyme pathway … called the shikimate pathway. These enzymes are responsible for making some of the most important compounds in food [including] ringed carbon structures, such as tryptophan, that are the backbone of hormones.

If you take away tryptophan from the plant chain or the plant kingdom by killing this pathway in bacteria and plants, the plant cannot make these essential signaling molecules … It wipes out about four to six of the essential amino acids, which are the building blocks for all proteins in your body … There are only 26 amino acids. You take away four to six of those [and] you just lost a huge percentage of biology.

But that's just the beginning of the problem that we're talking about in nutrition. This is, I really believe, the answer to why we were feeding all these healthy foods to our patients [yet] not seeing health benefits: There's a family of compounds called alkaloids … [When you] remove the alkaloids from food, what you see is the disease burst we have going on across so many organ systems in our bodies.

There's a family of [alkaloids] that are anti-parasitic … [others] are antidiabetic … anticancer … antihypertensive … anti-mood disorder … antiasthma, anti-eczema type of compounds. You go through the list of alkaloids and [realize that if you add a] chemical to our food chain that wipes out the production of [alkaloids] … we [lose] the medicinal quality of food that has existed for thousands of years … [By using glyphosate] we robbed the soil and the plant from the ability to make these essential medicinal [compounds].
According to Monsanto, glyphosate cannot affect human health because humans do not have the shikimate pathway. However, human gut bacteria do, as do soil bacteria and plants. Moreover, the human body cannot make its own alkaloids and essential amino acids. You must get these compounds from plant foods that feed off bacteria in the soil.

Glyphosate Is a Major Health Threat

Glyphosate also disrupts intercellular communication, which is at the heart of virtually all disease. To understand this, you first need to understand that bacteria, fungi and other microbes work in concert—there are relationships at play where certain ones help keep others in check. Unfortunately, since the discovery of penicillin we've essentially waged war against bacteria, with antibiotics often considered cure-alls by doctors and patients alike.


An estimated 7.7 million pounds of antibiotics are prescribed to Americans every year, equaling over 800 prescriptions for every 1,000 individuals. Since the 1960s, antibiotics have also been added to animal feed to promote faster weight gain. An estimated 300 milligrams of antibiotics are used for every kilogram (2.2 pounds) of beef produced, totaling nearly 30 million pounds per year.

In addition, farmers also use 5 billion pounds (over 2 billion kilograms) of glyphosate per year, worldwide, making glyphosate weed killers the most prevalent antibiotic on the planet.

In fact, that was part of the original glyphosate patent, stating its function to kill soil bacteria. So, antibiotics are used in medicine, meat production and on plant crops. By using glyphosate on our crops, neither the soil nor the plants can produce the medicinal alkaloids or any of the essential amino acids your body requires, and this appears to be a major part of why more than half of Americans are chronically ill.
Glyphosate … is an organophosphate. [It is] called glyphosate because its backbone is glycine, which is one of the most essential amino acids that's extremely rich in your extracellular matrix … Your extracellular matrix, your neurons and many tissues rely on glycine as an amino acid building block. Glyphosate is glycine with a phosphate tagged on the end of it, and an amine, which is a carbon oxygen compound, on the other …

Organophosphate molecules are a toxin that tragically is water soluble. For a biochemist, this is … Dante's hell opening up … Because if you have a water-soluble toxin … it's now infiltrated every sector of the water cycle … 75 percent of the rainfall [is] contaminated with glyphosate …

As consumers, we are waking up to reality … We're eating organic food … Yet, if it rained on [that] crop, you've got glyphosate contamination. [The] whole ecosystem is contaminated with a chemical that is an antibiotic.
Based on environmental levels, typical glyphosate exposure through diet is thought to be anywhere from 1 part per million (ppm) up to 40 ppm, depending on the food or water source, with an average intake per human in the 5-50 mg of glyphosate per day. Testing has revealed that women's breast milk can contain 760 to 1,600 times the amount of glyphosate allowed in European water systems, even if the mother is trying to avoid glyphosate contamination.

This is a true testament to how pernicious this chemical has become. When you combine glyphosate-contaminated breast milk with the sterile C-section birth, which prevents the infant from being properly exposed to its mother's microbiome, you have a perfect recipe for health disaster.

How Glyphosate Promotes Whole-body Toxicity

Bush's team discovered bacterial communication molecules in soil in 2012. As they began to study the effects of this communication network in the human gut environment, they realized glyphosate's toxicity is closely linked to the lack of bacteria. This discovery brought many pieces of the puzzle together. As explained by Bush, the toxic effects of glyphosate in the human environment are directly tied to damage to specific protein structures in the gut and other membranes in the body.
This protein is called tight junctions. It has multiple constituents, multiple little proteins that make up these large Velcro-like proteins that hook together and attach one microscopic cell to the next cell. [Starting] at your sinuses and [going] all the way to the rectum, you have a vast amount of cells that make up a single cohesive carpet or membrane or shield from the outside world—ideally.

That membrane … is your frontline of defense … It is a single-cell layer thick … The "Velcro" is loosened appropriately by biology to allow big macromolecules to come in and then it tightens up right behind. That is managed by a little protein we make in our body called zonulin. Zonulin is produced appropriately by molecules that need to get through the membrane. It touches the membrane [and] the gut epithelium makes zonulin. The zonulin opens up the tight junction …

Zonulin is the critical modulator of this permeability of the gut membrane. If zonulin starts to get overproduced and you can't check its production, it … leads to damage in the gut epithelium … All the gates open and everything it was supposed to keep out [in the intestines] is let in [to the bloodstream].

It turns out that zonulin is triggered very potently by glyphosate. What a sad story. Monsanto and other companies have been telling us, "It's safe. You eat it and you'll pee it out at the same rate." [But] that's really bad news. Because [to eliminate glyphosate it has] to not cross just the gut membrane, it has to cross the membrane of the hepatocyte, the liver cells; go from one bloodstream to the other [and] all the blood vessels are tied together with tight junctions.

Now you go to the blood-brain barrier—tied together with tight junctions. When that starts to leak, your brain's exposed. Then you get to the kidney, the critical organ for detox … It starts leaking. You can no longer build gradients to pull toxins out of the body … [Your] body just became a sponge for toxins and you live in a toxic world. This is how we have [the] disease rates we do today.
To Reverse Disease Rates, We Must Eliminate Glyphosate

One of the diseases heavily influenced by this gut permeability is autism. If the current trajectory continues, somewhere between 2030 and 2045—a mere 13 to 28 years from now—autism is projected to affect 1 in 3 children. At that point, it will be impossible to maintain human productivity in any given sector. Society as we know it will collapse.

"There is no time for us to wait for legislation," Bush says. "If we don't band together and hurry up to get this message out there—that we have to stop spraying glyphosate right now—we're doomed." On the other end of the age spectrum we have Alzheimer's disease claiming our seniors at ever-growing rates—and that's if they live long enough to not die from cancer first.

In my clinic, I see this almost on a monthly basis now … sarcomas in the bones or chronic bone marrow cancers. All these things that used to happen in 70, 80 or 90-year-old people are now happening in 5-year-old children, 3-year-old children. Not to mention the brain tumor epidemic that we have going on in children.
Today, 1 in 2 adults also struggle with mental health problems. In 1900, that ratio was 1 in 100. All of these disease statistics and more correlate with dramatic changes to our food, specifically the loss of nutrients and medicinal qualities of our foods.

Now, let's paint this all back to an amazing story of communication. What we found in 2012 is a bacterial communication molecule. There's a lot of complex biochemistry, but I want to boil this down to a nutshell. The word "redox" means reduction and oxidation … [R]eduction is the donation of an electron to an environment. Oxidation is the tearing away or removal of an electron. The most common oxidation you're used to seeing … is rust … It's starting to erode itself …

Osteoarthritis, that's the rusting of a joint. Cardiovascular disease [is] the rusting of the vascular tree … What we discovered in 2012 was a redox molecule potential in soil made by bacteria. This was earth-shattering because all my cancer research had been on mitochondria.

Mitochondria look a lot like bacteria, but they're about 1,000 times smaller. They live inside your cells … Your neurons can have 3,000 mitochondria in a single nerve. The average across the whole body is about 200 mitochondria per human cell …

When mitochondria digest your food, they make balanced signaling of redox molecules. It's those redox molecules I was studying [when I said], "Wow. We can use this communication network to empower a cancer cell to induce apoptosis" … Mitochondria rule the cancer cell if they make enough redox molecules. If they can get high enough oxidative stress in there, the cell will kill itself.

Fast-forward to 2012. What is that molecule in soil? Why is there redox potential in the soil? And then of course, bacteria don't have mitochondria. Only multicellular organisms … have mitochondria because we can't break down nutrients from the food by ourselves. We need the mitochondria to do that … Bacteria don't have mitochondria; therefore, they don't have all that redox signaling.

How do they balance an ecosystem of 40,000 species if they can't talk? The blow-my-mind moment of 2012 was, "They are talking." The bacteria are in communication. They know what balance looks like. They know how to change the system. To our shock, amazement and joy—I'm so glad to tell you this is all going to end on a good note, or at least an opportunity for us as humans to heal— … our bacterial communication network … [is] the antidote to glyphosate.

A New View of Biology where "Junk" DNA Holds the Key to Health


For the first time, Bush and his team were studying human biology in the context of a fluid, fluent, robust bacterial communication system. They had never seen human cells in that environment under a microscope before, and it changed everything they believed about apoptosis, protein synthesis, genomics and more. As noted by Bush, "We never took into account the possibility that an ecosystem of fungi and bacteria could be dictating human cellular behavior in health."

Scientists have already concluded that environment is king when it comes to genetic expression. A single gene is now recognized to be able to make 200 different proteins depending on its environment. This was a total paradigm shift and really bad news for those banking on personalized medicine in the 90s, because this meant the genome is a warehouse of options waiting to respond to the environment; the human genes themselves are not determining the outcome of the biology.

If you calculate the possibility of one gene creating 200 outcomes and multiply that by 25,000 genes that code for proteins, there are many millions of potential health outcomes for your body—all based on the environment you provide. Now, the next generation of epigenetics is micro-RNA.

In a classic move in science, we, as scientists, took a look at the genome and said, "We only have 25,000 genes … that code for 200,000 proteins … We're only a little less than twice as complicated as the fruit fly when it comes to genes" … But the stunning reality is that 90 percent of the DNA doesn't code for a gene that's going to code for protein—over 90 percent!

We just called that junk DNA … Well, in the last five years, it's become obvious that the junk DNA is doing something. Not surprisingly, it's the junk DNA that's actually regulating the 25,000 genes that actually make protein[s]. How does it do that? Each little strip of junk DNA makes a micro-RNA that's never going to code for protein. Instead, the micro-RNA functions as a switch. It now goes into the bloodstream and into other cells to turn on and off gene behavior.

The stunning reality of your ecosystem and human health is that 15 percent of the on and off switches in your bloodstream are not from you. They're from the bacteria in your gut and the bacteria you breathe. Another 15 percent are from the fungi in your environment. Thirty percent of the on and off switches that are determining what gene is going to code for what protein … [have] no human source …

What does this mean for us as humans? We have got to get back in touch with our ecosystem. We have got to get a complicated ecosystem back. We have got to stop taking antibiotics, for sure. We need to stop eating and spraying antibiotics all over our food and soil.

We have to stop disrespecting this normal balance of [the] ecosystem. We need to start getting back outside … We have to make our workspaces look different. We have to really get people back out and inject [the] ecosystem back into their day-to-day lives.

More Information

Bush has authored a book titled Gut Biome, which is expected to be published this summer. If this interview has whetted your appetite for more, do keep your eyes peeled for the release of that book. What we covered here is a mere fraction of the information Bush and his team have uncovered.

While the scope of the problems we face are beyond what most of us can even imagine, with this new understanding new solutions become apparent and, with that, new hope.

What we see in the clinic is that as soon as you put this bacteria [in] communication, we're back into play. We outsourced our food. We outsourced our nutrition … I think we are responsible, each of us in a small way, for what Monsanto and the chemical companies became, because we stopped doing it ourselves.

We need to take back that control. How much power is that? We should be super empowered as consumers to say, "With a little bit of collaboration, with a little bit of discussion, we can change everything." That's what we'll do.

Copyright © Joseph Mercola. All Rights Reserved.

This article was brought to you by Dr. Mercola, a New York Times bestselling author. For more helpful articles, please visit Mercola.com today and receive your FREE Take Control of Your Health E-book!
Disclaimer: This information is not intended to replace a one-on-one relationship with a qualified health care professional and is not intended as medical advice. It is intended as a sharing of knowledge and information from the research and experience of Dr. Mercola and his community. Dr. Mercola encourages you to make your own health care decisions based on your research and in partnership with a qualified health care professional. If you are pregnant, nursing, taking medication, or have a medical condition, consult your health care professional before using products based on this content.

Dr. Joseph Mercola is an osteopathic physician and author of three New York Times Bestsellers, The Great Bird Flu Hoax, The No-Grain Diet, and Effortless Healing. Visit his popular website, where this article originally appeared, at www.mercola.com.

Featured Video ... Brendan Murphy: The Grand Illusion, DNA Activation, & More
2. Recently Declassified Document Suggests Thousands of People May Have Superhuman Powers

Christina Sarich

A recently declassified document that was unearthed through the Freedom of Information Act suggests that the Chinese government has conducted massive-scale studies on superhuman powers like telepathy, psychokinesis, approbation, aerokinesis, clairsentience, clairaudience, and more. The US Central Intelligence Agency was appraised of these studies, and could have conducted similar investigations, all while keeping the results hidden from the general public.

The document, titled "Chronology of Recent Interest in Exceptional Functions of the Human Body in the People's Republic of China," can be found on the CIA's website, and details studies which the Chinese government and other agencies funded to test thousands of children to see if they had superhuman abilities.


The government was so interested in the possibility of these superhuman individuals, that hundreds of testing centers were set up across China. Though they do not reveal the results, except for the mention of one individual, a Qi Gong grandmaster, Zhang Baosheng, who was able to "smell" the contents of messages written on folded slips of paper, and once relocated physical objects from inside sealed containers to another location. Baosheng was named by high-ranking communist leaders as a "healer with extraordinary powers" in the 1980s. Baosheng was later arrested for fraud in 1995. It is said that he and others of the Qi Gong movement took a "shortcut to scientific exploration" and utilized weird science and superstition to promote their abilities.

This isn't to say that Baosheng and others don't have superhuman skills. There are numerous studies that are publicly available confirming this. Princeton scientists have found that telekinesis, or psychokinesis is very real.

In the famous children's tale Alice in Wonderland, the White Queen tells Alice that "memory works both ways." The superhuman power of clairaudience (along with many other "clairs") have also been scientifically documented.

Dr. Bem, a social psychologist at Cornell University, has conducted a series of experiments that are published in one of the most prestigious psychology journals (Journal of Personality & Social Psychology). Across nine experiments, Bem examined the idea that our brain has the ability to not only reflect on past experiences, but also anticipate future experiences. This ability for the brain to "see into the future" is often referred to as psi phenomena. He used well established, standard scientific methods to study this phenomenon and found that we are all equipped with the ability to see into the future. It seems some of us have just developed this ability, either with practice, or through the gift of birth, to a more advanced degree.
Nikola Tesla once said, "the day science begins to study non-physical phenomena, it will make more progress in one decade than in all the previous centuries of its existence. To understand the true nature of the universe, one must think in terms of energy, frequency and vibration."

If this is indeed true, then hundreds of thousands of children (and adults) could easily manipulate matter with the frequency of their thoughts.

The US government has similarly conducted parapsychology studies. The Stargate Project was the code name for a secret U.S. Army unit established in 1978 at Fort Meade, Maryland, by the Defense Intelligence Agency (DIA) and SRI International (a California contractor) to investigate the potential for psychic phenomena in military and domestic intelligence applications. The project was loosely reference in the film The Men Who Stare at Goats.

The fact that China's government was involved in the study of parapsychology and that the CIA deemed it too dangerous to reveal to the public (while the US government was conducting its own studies) is telling. Are these skills being used against us? And are we being dumbed down by frequency so that we cannot realize our innate gifts to heal, read thoughts, move objects with our minds, and a myriad of other superhuman feats? Knowing what is possible is a good step in the right direction. Our evolution as conscious creatures has only just begun.

Copyright © Christina Sarich. All Rights Reserved.

Christina Sarich is a musician, yogi, humanitarian and freelance writer who channels many hours of studying Lao Tzu, Paramahansa Yogananda, Rob Brezny, Miles Davis, and Tom Robbins into interesting tidbits to help you Wake up Your Sleepy Little Head and See the Big Picture. Her blog is Yoga for the New World. Her latest book is Pharma Sutra: Healing the Body & Mind Through the Art of Yoga.
3. Good Medicine: Do as Much Nothing as Possible

Sayer Ji, Greenmedinfo

"The delivery of good medical care is to do as much nothing as possible." —Samuel Shem, The House of God

Medicine is undergoing an existential crisis today. Its core value proposition—to help and not hurt—is failing to manifest. Patients are suffering. Doctors are suffering. The only exuberant party on the battlefield against disease is the pharmaceutical industry, an industry whose annual causalities far exceed the death total from our two decade long involvement in the Vietnam war.

The entire system is on the precipice of a collapse, if not for economic reasons alone, then certainly for ethical and intellectual ones. The irony is that the system has become so ineffective and dangerous that avoiding medical treatment (excluding perhaps emergency care) has become one of if not the best healthcare strategy you can implement to protect your health and well-being.


Nowhere is this clearer than in the realm of cancer. Over the past few decades, billions have been spent on screening asymptomatic populations to "prevent cancer," with the result that millions have been assigned with questionable diagnoses (e.g., "early stage-" or "stage zero-cancers") and then shepherded into chemo, radiation and surgery treatments as if watchful waiting, or better yet, making significant nutritional and lifestyle modifications, would be a suicidal approach vis-à-vis the inexorability and presumed lethality of genetically determined cancer.

We needn't detail the misery this approach has produced, but suffice it to say that despite the industry's claims of thousands of "lives saved" from the detection of "early cancers," breast and prostate cancer specific mortality has at best stayed the same, and may have actually increased in some cases. In light of the fact that the financial costs of misapplied treatment in some cases is so high that the uninsured, their families, and society as a whole, face bankruptcy, the situation is dire indeed.

Even after the cat was let out of the bag in 2013, and a National Cancer Institute commissioned expert panel concluded that labeling screening detected lesions known as ductal carcinoma in situ (DCIS) and high-grade intraepithelial neoplastic hyperplasia (HG-PIN) (colloquially labeled "breast cancer" and "prostate cancer," respectively) as carcinomas ("cancer") is no longer justified. Instead they opted for redefining what were previously considered potentially lethal cancers as "benign or indolent lesions of epithelial origin." Yet, you hear virtually no mention of this change anywhere. Tens of thousands are still being diagnosed with the same "cancers" and being cut, poisoned and burned, without informed consent.

The lack of acknowledgment and discussion about these tremendous diagnostic "errors" is less surprising when you consider that about 1.3 million U.S. women were wrongly treated for breast cancer in the past 30 years, with prostate and lung cancer representing two additional icebergs upon which the Titanic cancer industry is presently running itself aground, regardless of whether the medical establishment will accept responsibility. Ignoring the truth that millions suffered needlessly, it would seem, is less painful than admitting wrong, and dealing with the psychological and financial fallout that inevitably follows. But is it possible to stem the tide much longer against the inevitable transformations brewing?

If you check the pubmed.gov statistics, interest in "overtreatment" and "overdiagnosis" has grown exponentially from only a few decades ago, when the terms were rarely mentioned. A new editorial, titled "It Is Overtreatment, Not Overdiagnosis," points out the real issue behind the epidemic of cancer overdiagnoses:

The most widely accepted definition of "overdiagnosis" is "diagnosing a person without symptoms with a disease that will (ultimately) never cause symptoms or death during the person's lifetime." It should not be confused with misdiagnosis or false-positive findings, which are completely different entities and outside the scope of this commentary. As the generally accepted definition encapsulates downstream effects (i.e., "would otherwise not go on to cause symptoms or death," the real issue lies with "overtreatment'" of these accurate diagnoses rather than overdiagnosis itself.
Overtreament does not happen in a vacuum. The very industries that produce the treatments also create and supports the "awareness campaigns" that not only use fear to corral the population into screening, but also "pinkwash" away their true causes. Breast cancer awareness month talks about needing a cure but not the causes right under our noses (i.e., carcinogens). Therefore, the more diagnoses that are generated, the more treatments will be "recommended," resulting in greater revenue and profit—an economic growth model that itself can only be described as a malignant process at least as violent as, if not more than, the disease it is claiming to treat and manage.

The editorial concluded:

The effects of treating inconsequential lesions, rather than their diagnosis per se, result in increased morbidity and cost without added benefit. Society as a whole should strive to treat individuals who should be treated and not those who would not benefit. The 13th law of Shem, true in 1978, remains true today.

Essentially, modern medicine has become our most Orwellian institution, with "detecting cancer early" the biomedical equivalent of the Thought Police detecting crime before it happens. The prognosticating itself, is a highly toxic process (nocebo: e.g., "You have cancer and 6 months to live") that can contribute to evoking cancer-promoting physiological reactions, as well as inflicting real psychospiritual wounds that have been determined to dramatically increase the risk of heart-related deaths and suicides. Medicine has also adopted the metaphorics of another powerful global force: the military-industrial complex, with the cancer "prevention" being equated to "striking first," eerily similar to the Bush doctrine of preemptive war to secure peace. Here, the precautionary principle is co-opted and inverted from its true meaning. Instead of "doing no harm," unnecessary medical intervention is considered the only nonviolent solution even when the collateral damage is so great that the patient often dies from the violence of "treatment" with weapons-of-mass-destruction grade radioisotopes and chemicals and not the condition.

We need to completely rethink medicine's role in healing. What happens when we return to the fundamentals of an entity—the human, soul and body together—whose self-healing capabilities are so powerful that even the suggestion through sugar pill or kind word of a health practitioner that a disease can attenuate or disappear actually causes significant improvement? What if given the right conditions—clean air, water, food and a healthy environment, physically and emotionally—the conditions for disease were suddenly removed, and replaced with an opposite environs promoting health? If medicine makes it through the birth process of its own existential crises, these principles will invoke an entirely new medical model where the placebo effect is not to be "controlled for," but liberated and expanded by educating the patient to the fact that they can and do heal themselves, mainly by avoiding medical treatment and doing the right amount of nothing.

Copyright © [8/28/15] GreenMedInfo LLC. This work is reproduced and distributed with the permission of GreenMedInfo LLC. Want to learn more from GreenMedInfo? Sign up for the newsletter at http://www.greenmedinfo.com/greenmed/newsletter.

Disclaimer: This article is not intended to provide medical advice, diagnosis or treatment. Views expressed here do not necessarily reflect those of GreenMedInfo or its staff.

Sayer Ji is founder of Greenmedinfo.com, a reviewer at the International Journal of Human Nutrition and Functional Medicine, Co-founder and CEO of Systome Biomed, Vice Chairman of the Board of the National Health Federation and Steering Committee Member of the Global Non-GMO Foundation.
4. Walking Dramatically Boosts Bloodflow to the Brain, Boosting Cognitive Function

S.D. Wells, Natural News

It's springtime, with summer on the horizon, and many people are looking to get in shape, get back in shape, or just simply get outside and get some fresh air daily. There are several benefits to going for a brisk walk, especially in the morning, some of which you may not realize. Now, even science is proving that your feet's impact increases blood flow to not only the heart and other muscles, but walking sends pressure waves through the arteries that increase the supply of blood to the brain.

Did you know that walking just two miles daily reduces the risk of death by nearly 50 percent? Walking in the morning reduces that risk even more. Even the risk of cancer is reduced by walking. But wait, there's lots more walking does for you. Let's take an inside look at this simple, enjoyable way to increase longevity and cognitive function.


Research presented at the Experimental Biology 2017 annual meeting shows walking dynamically regulates blood circulation to the brain.

Researchers at New Mexico Highlands University (NMHU) discovered something amazing. Until now, scientists and health researchers thought cerebral blood flow was only involuntarily regulated by the body, and that changes in blood pressure from exercise did not affect the blood supply to the brain.

Using noninvasive ultrasound to measure carotid artery blood velocity waves and arterial diameters, the NMHU researchers measured cerebral blood flow on both sides of the brain. The effects were contrasted between the 12 healthy young adults while they were standing upright during rest and then while steadily walking about one meter per second. Though the blood circulation effects in the brain are less than those from running, they were greater than cycling, since cycling does not involve any foot impact.

From brain power to self-esteem to cancer prevention, a morning walk is proving to be a huge asset for mental and physical health.

Get ready to jumpstart your energy for the entire day. You don't have to join a gym or cycle 10 miles to get in shape and get healthy. You don't have to "cross train" or run in mini-marathons to lose weight, fight disease and get smarter. When people say that "there's no easy way out," they're wrong, because walking is easy. Daily morning walks can help you regulate your sleep cycle, lower your risk of breast cancer, burn glucose, improve blood sugar levels, improve blood circulation, and increase the flow of oxygen to the brain. Want improved mental faculties? Walk. Want to raise your self-esteem? Walk. Want to reduce stress? Walk.

Taking prescription medications to alleviate "symptoms" of deeper rooted health problems can complicate matters and lead to worsening health conditions. Prescription medications are nearly always made in laboratories with chemicals, and that is why there are so many horrific side effects and "adverse events" listed on the warning labels and reviewed on the commercials on television. There's always the freedom of choice to eat organic food, consult a naturopathic physician, investigate natural medicine, and choose an easy daily workout that won't injure your body. Go buy some good walking shoes today and choose to walk. It's as essential to your health as clean food and clean water.

Other benefits of walking every morning include beautiful skin, better vitamin D absorption by your body, better control of cholesterol levels, increased stamina, increased muscle strength and improved metabolism. Are you ready for some extra energy throughout the day, better mental alertness and psychological clarity?

Drop the gluten, the GMOs, the tap water and the flu shots, they're just polluting your body. Start walking every morning and experience clarity and longevity, the natural way. Now there's science behind the "theory" that walking helps your brain!

Learn more about the benefits of exercise at MensFitnessFocus.com and WomensFitnessFocus.com.

Sources:

ScienceDaily.com
Science.NaturalNews.com
NaturalNewsBlogs.com
GoodRelaxation.com

Non-commercial use OK, cite NaturalNews.com with clickable link.

S.D. Wells is a writer for NaturalNews.com, where this article originally appeared.

Featured Video ... DNA Potentiation testimonial by Aimee Devlin, co-founder of Global Freedom Movement
5. Creating from the Center

Jon Rappoport

There are some people who hear the word CREATE and wake up, as if a new flashing music has begun.

This lone word makes them see something majestic and untamed and astonishing.

They feel the sound of a Niagara approaching.

They suddenly know why they are alive.

It happened to me one day in 1949 when I was 11 years old. I was boarding a bus in upstate New York for a full day's ride back down into New York City. I was sitting by the window as the bus pulled out of a parking lot, and I opened the first page of Ray Bradbury's Martian Chronicles, a perfect children's book.


The word CREATE wasn't on that first page, but I felt it. It sounded like a great bell in my ear, and I knew I was in a different world.

I've been writing about the creative life for some time. For me, this life is a far cry from the pallid oatmeal of "peace through avoidance."

The creative life is not about slogans and systems. It is about EXPERIENCE.

It's about diving in. It's about a kind of transformation that shreds programming and gets down to the energy of the Fire.

Most people don't want to travel to that grand arena because they have been trained like pets by some sector of this society to be good little girls and boys.

The truth is, if people want to live the creative existence, they have to be willing to destroy—and the main thing that awaits their destruction is their own illusions and their commitment to the World of Nice where doily power is the only power. Where that tired phrase, "the approval of others," is the guiding precept and the stick of fear.

The creative life isn't about little changes done in little penguin steps. It's about putting your arms and your mind around Deep, Big, and Wide Desire. It's about making that Desire come to life.

99% of the world has been trained like rats to adore systems. Give them a system and they're ready to cuddle up and take it all in. If they have questions, or if they want to argue, it's about how to tweak the system to make it a little better. And with every move they make, they put another blanket over the Fire Within.

Maybe you once saw something truly free that didn't care about consequences, and it blew you away and turned on your soul's electricity for an hour.

Maybe you're sick and tired of bowing and scraping before a pedestal of nonsense.

CREATE is a word that should be oceanic. It should shake and blow apart the pillars of the smug boredom of the soul.

CREATE is about what the individual does when he is on fire and doesn't care about concealing it. It's about what the individual invents when he has thrown off the false front that is slowly strangling him.

CREATE is about the end of mindless postponement. It's about what happens when you burn up the pretty and petty little obsessions. It's about emerging from the empty suit and empty machine of society that goes around and around and sucks away the vital bloodstream.

People come to the brink, and then say, "I'm waiting for orders. I'm looking for a sign. I want the signal that it's okay to proceed."

People pretend they don't know anything about imagination, about how "it operates" (as if it were a machine), about what it can do, about where it can go, about how it can take them into new territory. They feign ignorance.

"I want to stay the same, and I'll do anything to maintain that."

It's a test of loyalty. Do you want to remain faithful to an idea that is just a small piece of what you can be, or do you want to take the greater adventure?

The propaganda machines of society relentlessly turn out images and messages that ultimately say: YOU MUST BELONG TO THE GROUP.

The formula is simple. Imagination transcends the status quo. Therefore, belong to the group and avoid the possibility of transformation.

Day after day after day, year after year, the media celebrate heroes. They inevitably interview these people to drag out of them the same old familiar stories. Have you EVER, even once, seen a hero who told an interviewer in no uncertain terms: "I got to where I am by denying the power of the group"?

Have you ever heard that kind of uncompromising statement?

I didn't think so.

Why not?

Because it's not part of the BELONGING PROGRAM, the program that society runs on to stay away from the transforming power of CREATION.

Copyright © Jon Rappoport. All Rights Reserved.

The author of three explosive collections, The Matrix Revealed, Exit from the Matrix and Power Outside the Matrix, Jon Rappoport was a candidate for a US Congressional seat in the 29th District of California. Nominated for a Pulitzer Prize, he has worked as an investigative reporter for thirty years, writing articles on politics, medicine and health for CBS Healthwatch, LA Weekly, SPIN Magazine, Stern, and other newspapers and magazines in the US and Europe. Jon has delivered lectures and seminars on global politics, health, logic and creative power to audiences around the world. You can sign up for his free emails at www.nomorefakenews.com. To read about Jon's mega-collection, Exit from the Matrix, click here.
~
Subscriptions. Simply fill out our convenient subscription form. You will receive links to our current and future issues free via email, and you can opt out at any time. If you have a spam filter, please add This email address is being protected from spambots. You need JavaScript enabled to view it. to your white-list.

Submissions. If you would like to submit an original article, excerpt, book review or letter to the editors, please copy and paste it into an email and send to This email address is being protected from spambots. You need JavaScript enabled to view it.. Be sure to write "Submission" in the subject heading. We offer no financial remuneration for articles we choose to publish, but authors can include a bio and full contact information, including their website. While authors retain all copyrights to their work, DNA Monthly reserves the options to 1) edit any submission for clarity, length, grammar, and spelling; 2) excerpt portions of articles; 3) archive articles electronically; and 4) reprint popular articles in future ezines and on their blog. Please limit submissions to 2,500 words or less.

Mission. DNA Monthly seeks to empower readers with vital information relative to their genetic endowment: DNA. This information may range from generalized articles on DNA to news releases on breakthrough genetic research to educational materials devoted to specific DNA activation techniques and concepts. DNA Monthly is also committed to sharing articles and videos that promote healing, transformation, and awakening.

Disclaimer. The inclusion of articles, videos and other content in DNA Monthly does not necessarily denote or imply endorsement of such materials by the editors. The editors assume no responsibility, legal, medical or otherwise, for the information published as a free information service in their ezine. Articles, videos and other content appearing in DNA Monthly are not intended to provide medical claims, diagnoses, advice, or treatment.

DNA Monthly is sponsored by the Phoenix Center for Regenetics, facilitating conscious personal mastery as a bio-spiritual healing path through integrated DNA activation. For information on our unique products and services, visit www.phoenixregenetics.org.